Honors Scholar Program
The Honors Scholar Program recognizes Truman students who accept a higher challenge and demonstrate greater excellence in the breadth and depth of the liberal arts and sciences by going beyond the minimum graduation requirements.
Honors Scholar courses explore in-depth topics and encourage a more sophisticated viewpoint than the usual introductory-level liberal arts and sciences courses.
ALL Truman students are eligible to participate.
You are invited to join those students who have chosen to distinguish themselves by taking the challenging and exciting courses involved in completing the Honors Scholar Program.
Please let us know of your interest in becoming an Honors Scholar.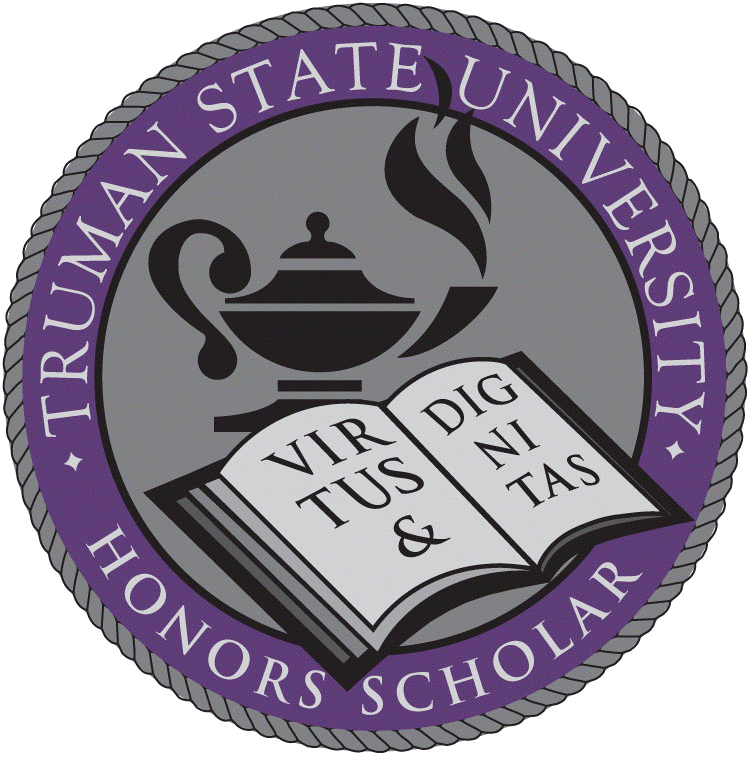 Virtus & Dignitas
Virtus is that which characterized the ideal Roman and was concerned with moral excellence and courage. Virtus as moral excellence required active expression of a sound intellectual basis. Similarly, the courage of virtus did not represent a one-time act of bravery. Rather, it was seen as the product of the habit of disciplined, honest, and just living.
Dignitas is the worthiness that a person earned and continually had to maintain. It was a public recognition of the quality that set certain people apart from others and was related to an active life of civic service.