Honors Scholar Program
The Honors Scholar Program recognizes Truman students who wish to distinguish themselves beyond Truman's already demanding standards by pursuing an even more rigorous and academically challenging path to fulfilling the Liberal Studies Program (LSP).
ALL Truman students are eligible to participate.
Honors Scholar courses come from outside a student's own major and explore interesting and in-depth topics taken by majors in other fields of study. Taking LSP courses with students majoring in those disciplines raises the quality of discourse, the level of challenge, and the richness of the experience.
Rich interaction and ongoing dialogue between professors and students, special attention to the development of advanced oral and written communication, as well as critical thinking, foster intense engagement with the material far beyond the mere transfer of information.
Students should expect a level of personal, social, and intellectual development above what they encounter in other LSP classes.
Please let us know of your interest in becoming an Honors Scholar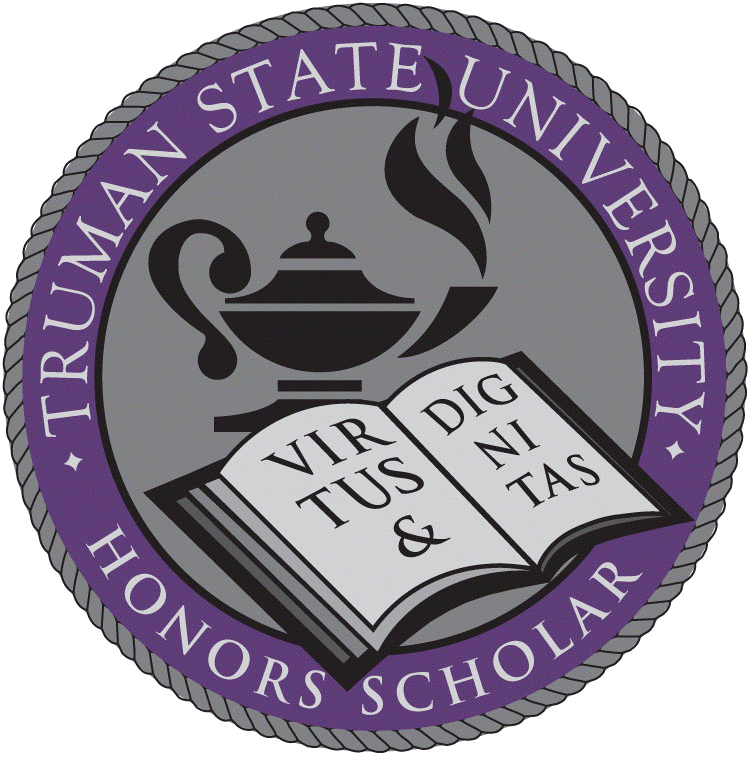 Virtus & Dignitas
Virtus stands for moral excellence and courage; it requires active expression of a sound intellectual basis. Rather than a one-time act of bravery, it stands for the product of the habit of disciplined, honest, and just living.
Dignitas is the worthiness that a person earns and continually maintains. It is a public recognition of the qualities that set certain people apart from others and relates to an active life of civic service.